Mujer Vase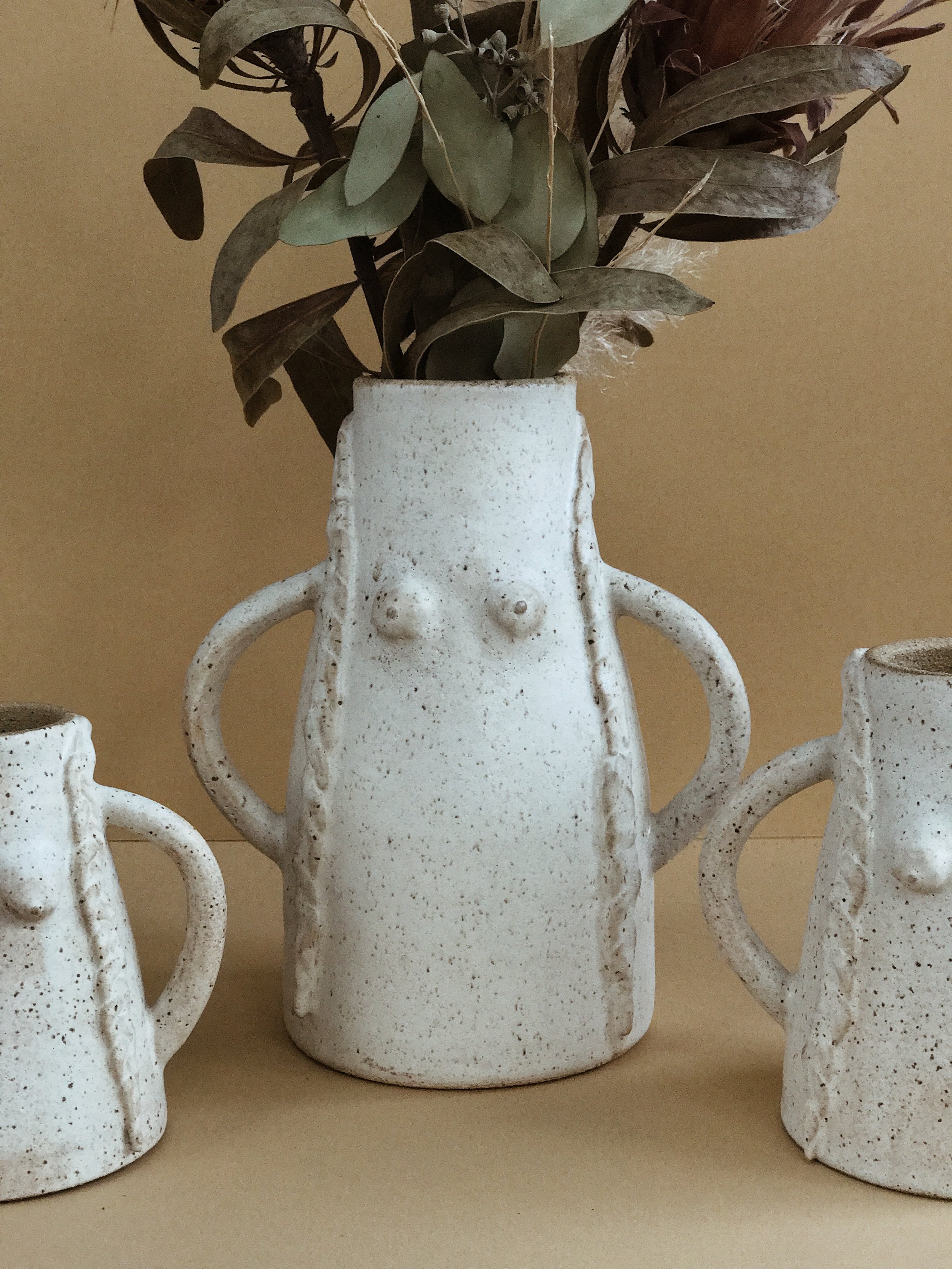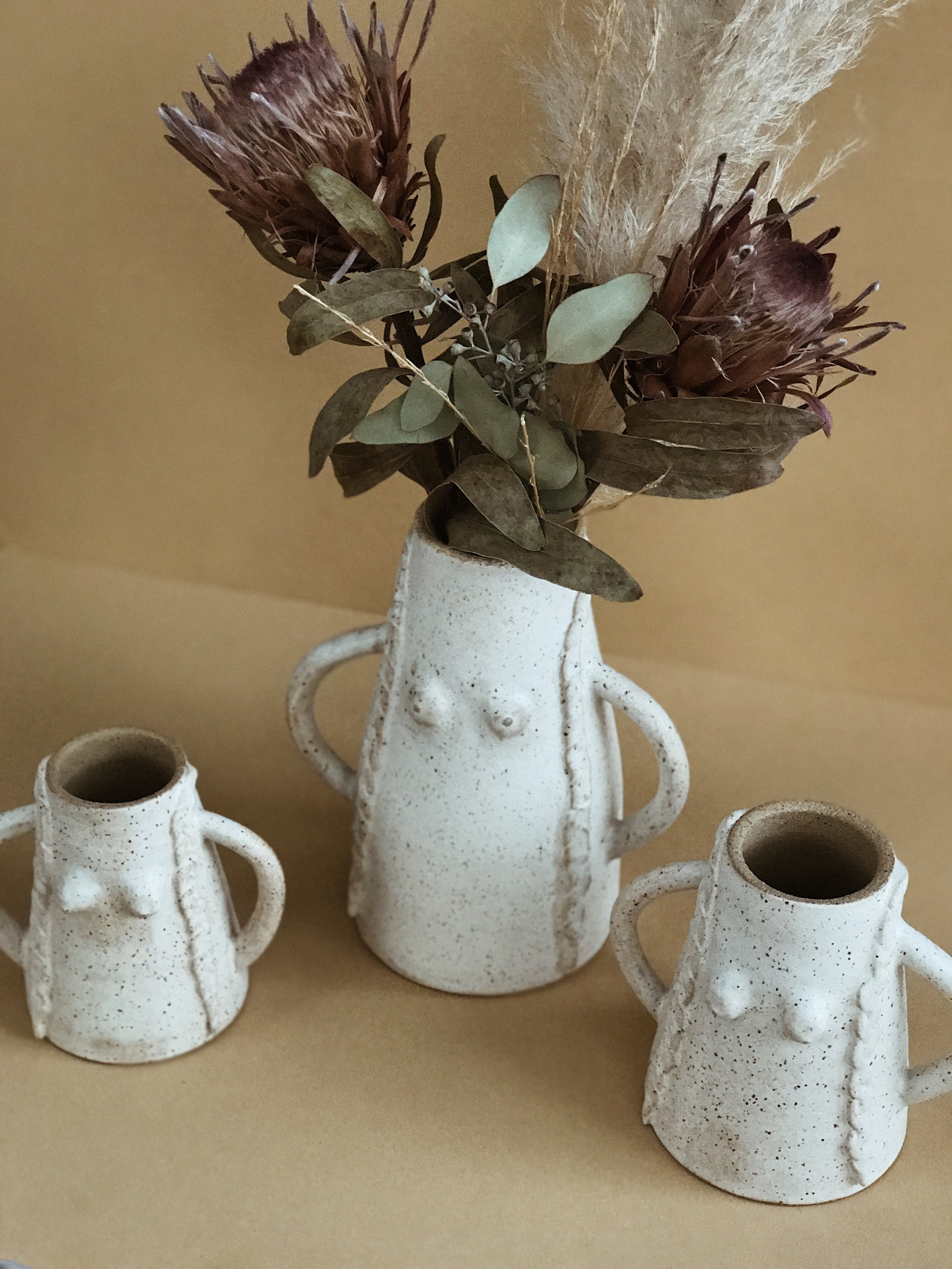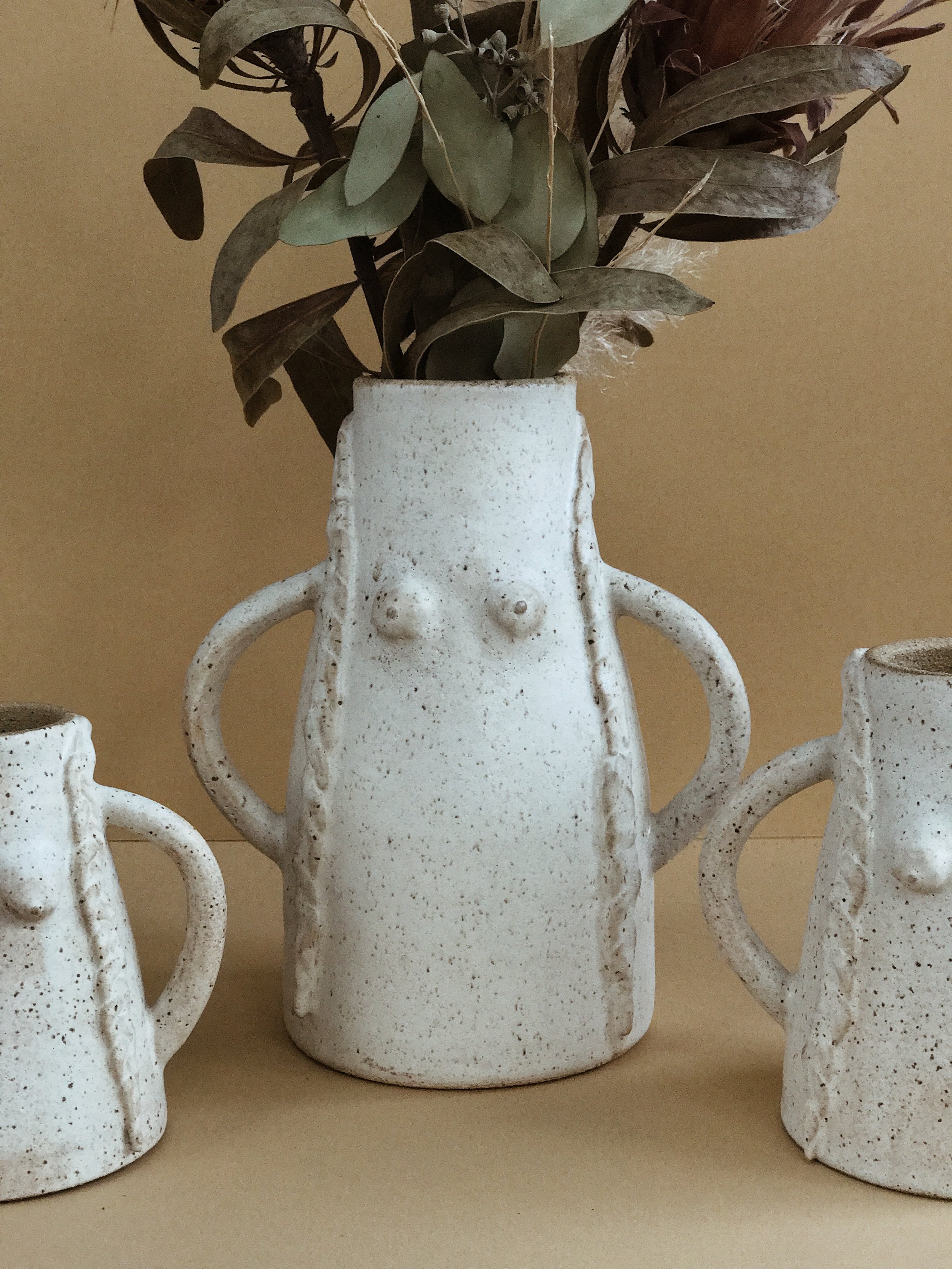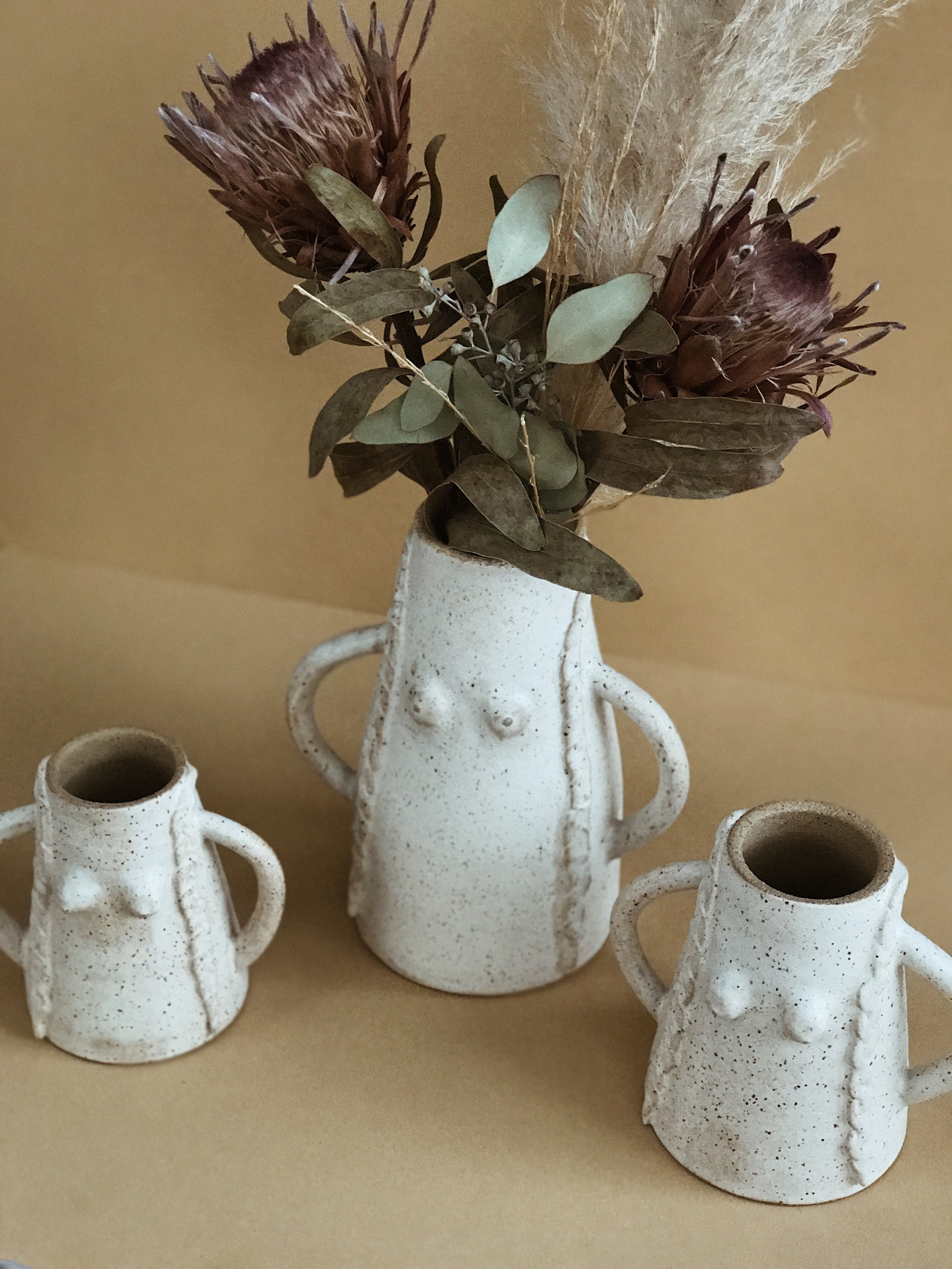 Mujer Vase
M U J E R Generations
An ode to being a generation of Woman.
To all daughters, mothers and grandmothers. May we honor the braid of feminine lineage, our intertwined threads and innate teachings for generations to come + to those who've walked before us. To being wisdom keepers and vessels of reflection to each other, no matter age, we are Woman.
Approx. measurements
Daughter - 6' tall x 5' wide
Mother - 7' tall x 6' wide
Grandmother - 9' tall x 8' wide
Each piece is unique.
WHOLESALE LISTING FOR IXCHEL

Daughter — W: 59.00 / R: 118.00
Mother — W: 72.00 / R: 144.00
Grandmother — W: 93.00 / R: 186.00