Rainbow Mug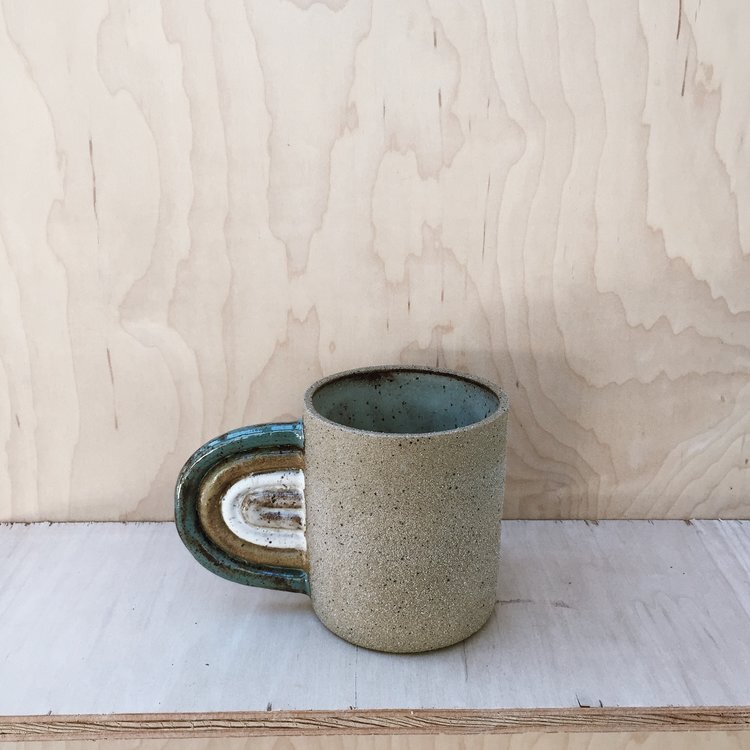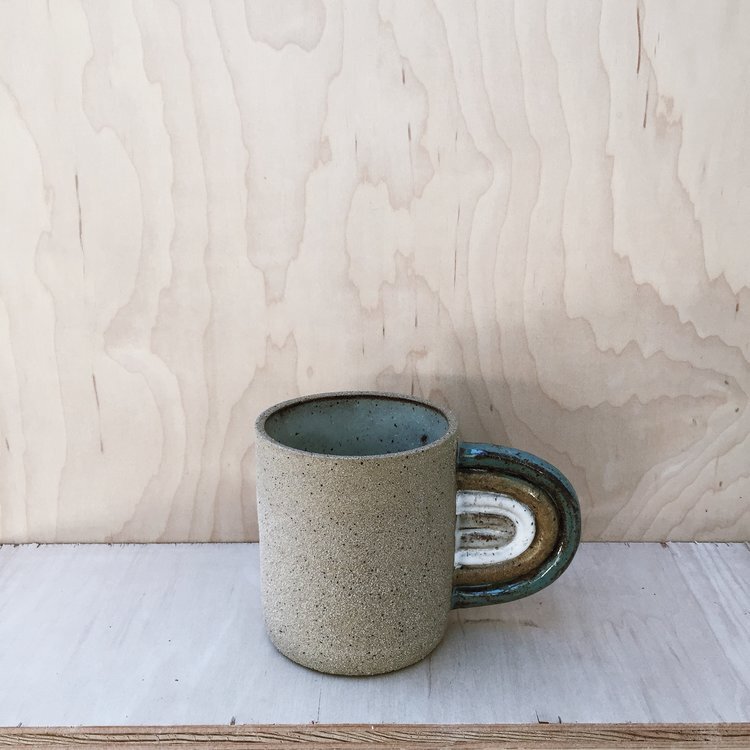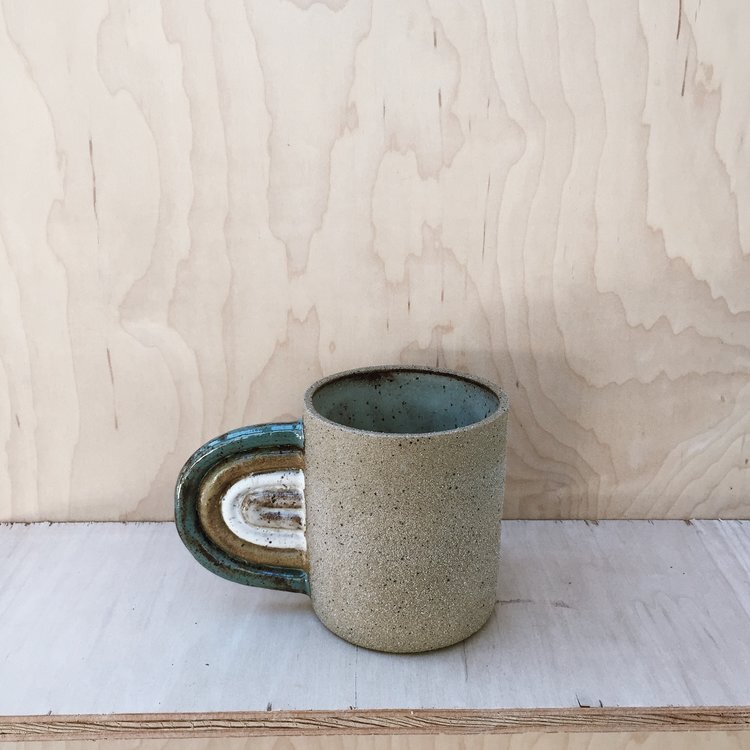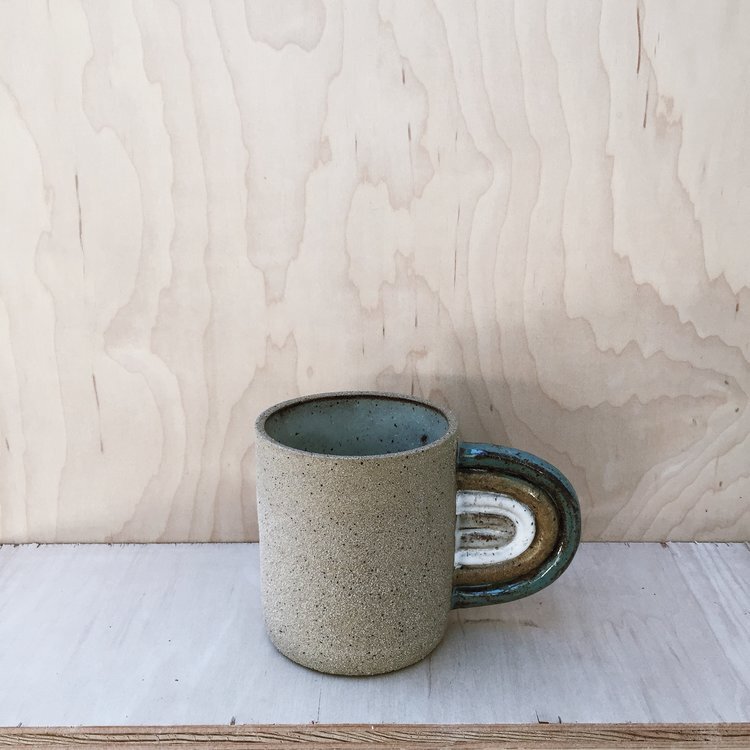 Rainbow Mug
Hug a rainbow and hydrate ~
Rainbow Mug is here to brighten your mornings, rainy days, and cozy nights. Always reminding us of the light at the end of a storm.
Exterior is left unglazed for a raw, clay feel.

Made to Order // Please allow approx. 2 weeks before shipping as each custom piece is handmade upon order.