Mujeres de Barro // May 19 - Ojai, CA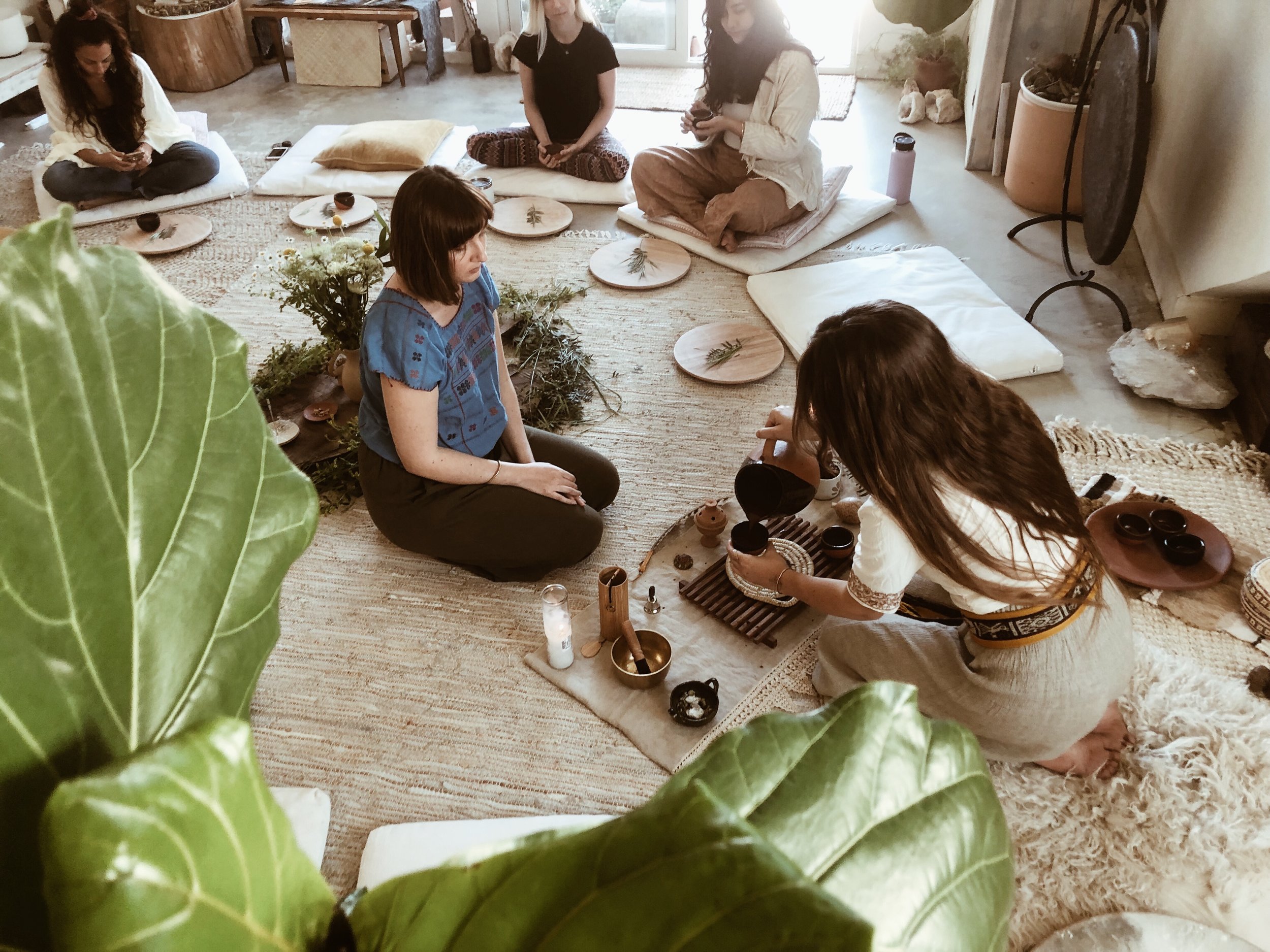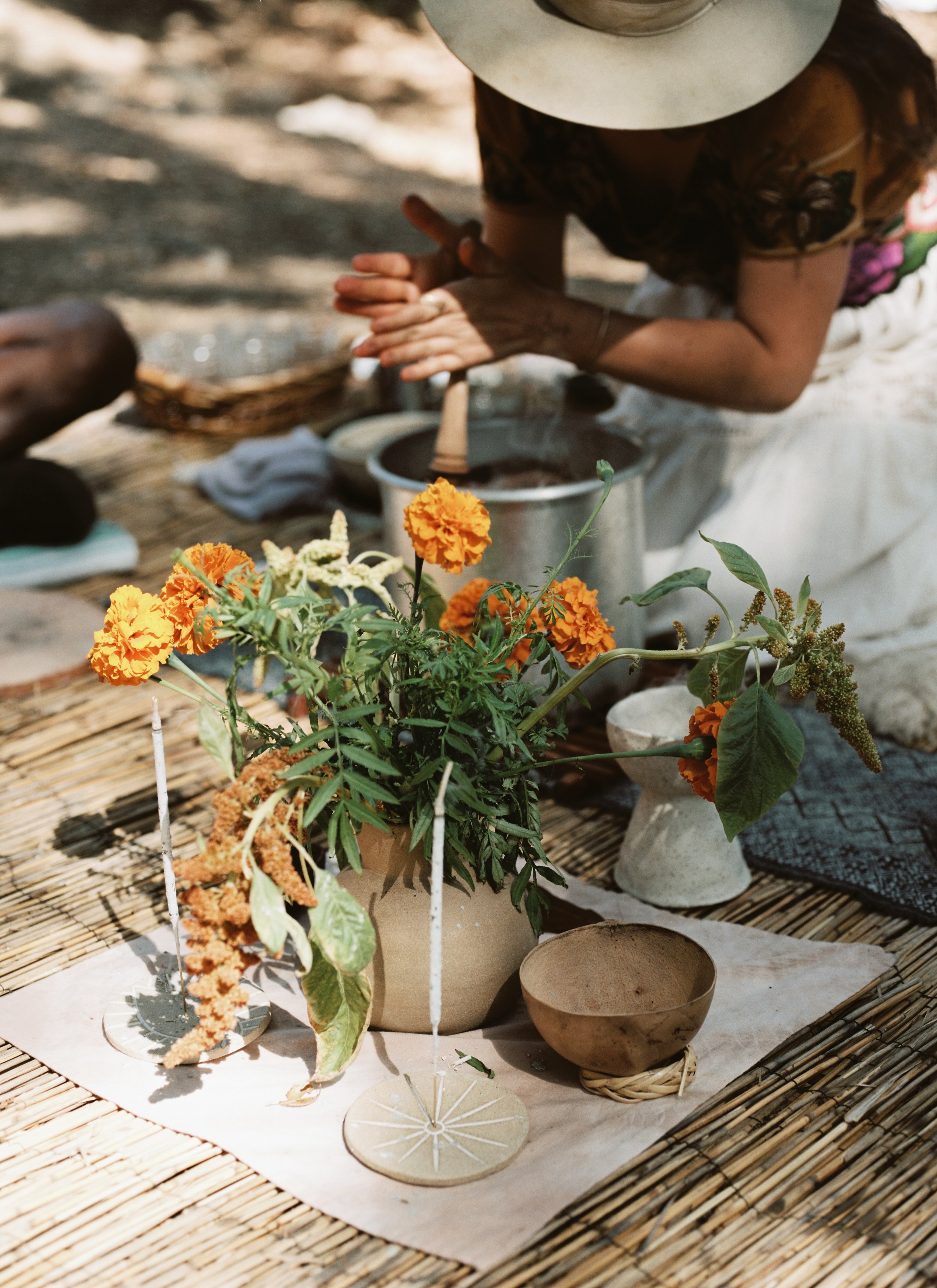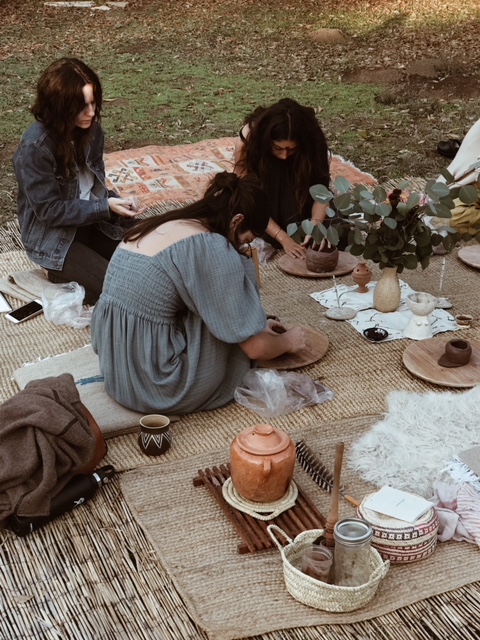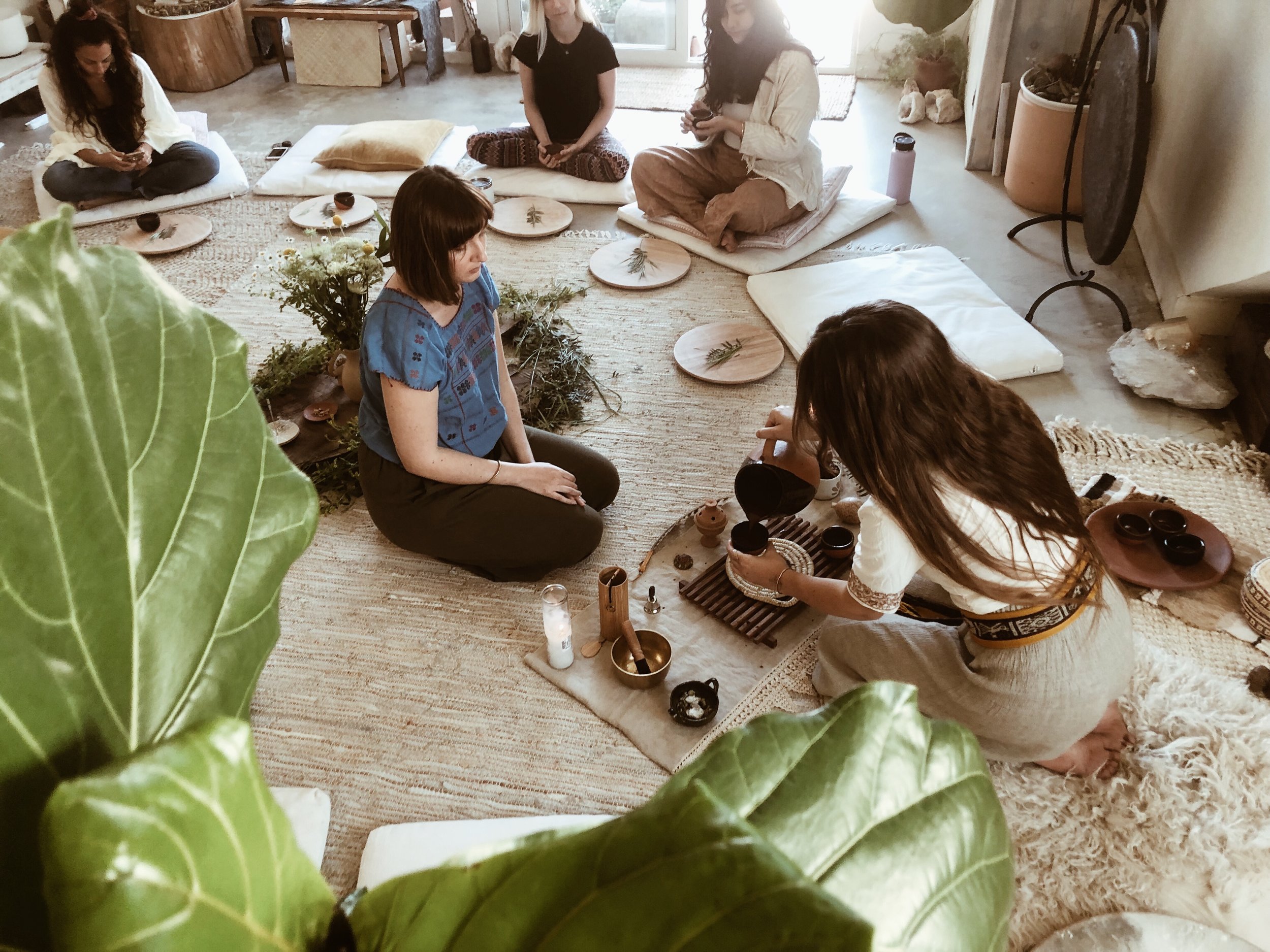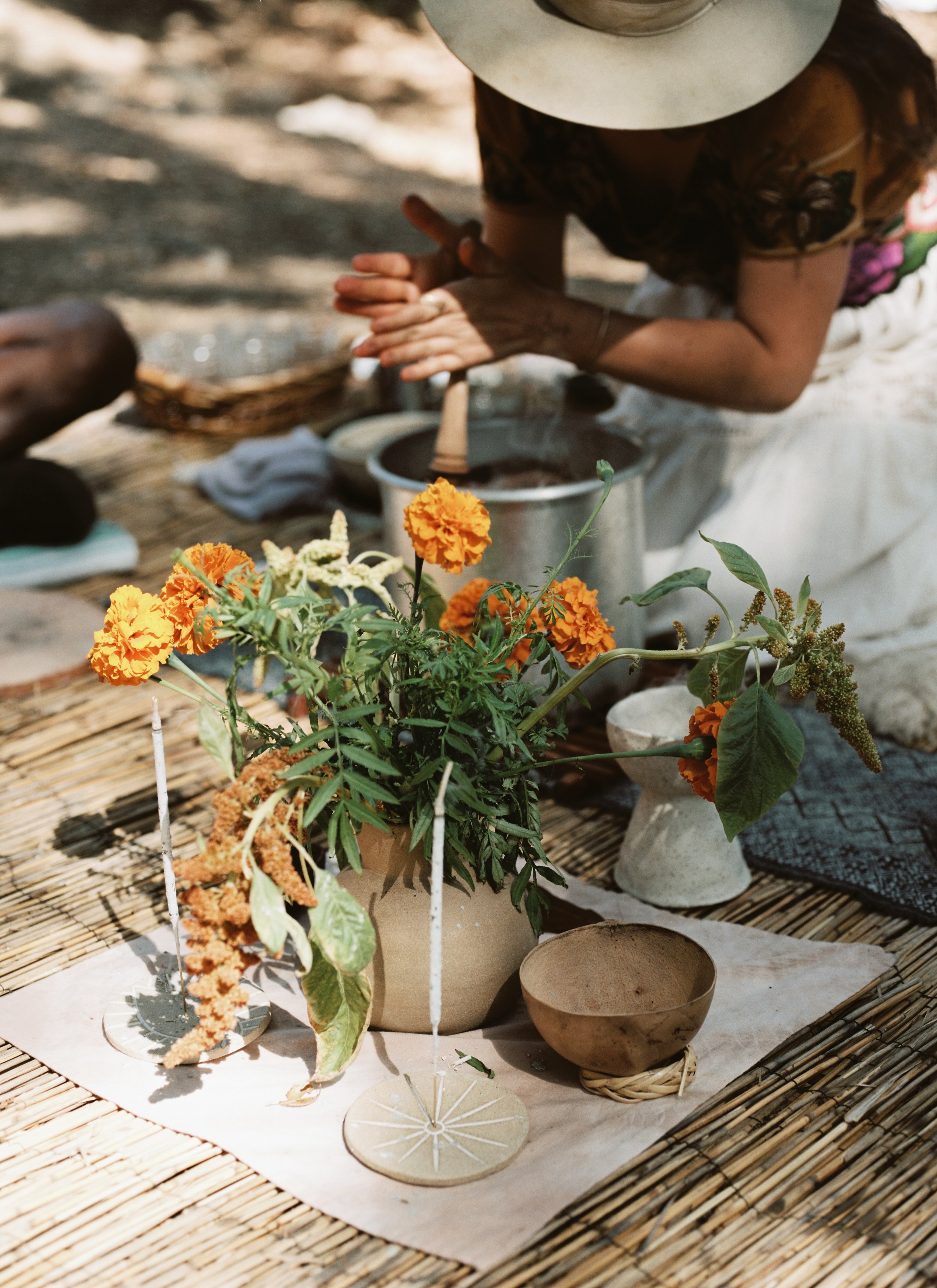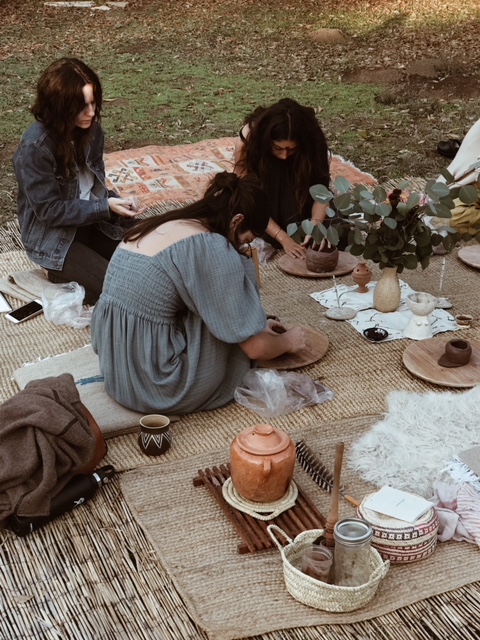 sold out
Mujeres de Barro // May 19 - Ojai, CA
MUJERES DE BARRO - Women's Earthen Ceremony
Sunday, May 19
12:00pm - 3:00 pm
Ojai, California

Women's Earthen Ceremony — A ceremonial workshop honoring our cycles as women in relationship to Earth, Water, Wind and Fire and the healing art we cultivate with Clay + Cacao.
Cacao Ceremony is a brief invitation to drinking cacao as a meditation. Bridging the Science and Spirit of Cacao, Mariana will be serving a light ceremonial dose of cacao, introducing the medicinal benefits of the ancestral beverage while welcoming our stillness into the space and allowing compassion + creativity to awaken within.
IxCacao has been used as medicine by the Mayans and other indigenous lineages in Central and South America for centuries. Cacao is an abundantly medicinal crop, containing minerals and neuro-chemicals that beneficially affect our cognitive and emotional responses. The mild bitterness of a ceremonial cacao drink can also serve to cleanse the liver or release emotions, as the alkaloid content of pure cacao boosts circulation and absorption of nutrients.
Cacao contains a natural source of caffeine called Theobromine.
We kindly suggest avoiding coffee / caffeine on this day to prevent dehydration.

It is during these times, we are called to connect back to source.
Back to our origin. Back to remembering. Back to the Earth.
When we come together as women, we hold space to dive into our creative, feminine power and rise together with empowerment. We carry strength and spirit, both of which are held within our sacred vessel, our intuitive core, our womb.

MUJERES DE BARRO is an experimental, elemental workshop for women, embodying the healing art of our creativity and connection to clay. We co-exist with clay in every moment. In every step we take, Earth Mother feels our fingerprints.

In this workshop,

We will experience a brief informative lesson on traditional earthenware pottery, the transformation of earth into vessel and it's metamorphosis through fire.
We will empower our own cyclical relationship as women with each element.
We will evoke the medicine of Cacao with pranayama and prayer.
We will express our voices through song, council sharing prompts and sculpting.
We will explore the ancient technique of coil forming to create a vessel of our own.
We will embrace our hands as our creative compass.

Mujeres de Barro honors the lineages thriving off their devotion to pottery, past present and future. Grandmothers, mothers and daughters around the world utilize their heart and hands to make a living in remembrance to their ancestors.
This workshop is a blend of honoring these ancestral skills with discovery through our own creative language with clay.

10 spots available per workshop.
All ages are welcome!
Please inquire for mother / daughter price.

All materials, glazing, firing and workshop booklet included.
Local pick-up available / Shipping fees are charged day of workshop.

* Homemade agua fresca and light bites will be provided *
Easy To Breathe Studio location will be e-mailed a few days prior to gathering.

Cancellation Policy ~
Refunds will not be provided for cancellations within 48 hours of event.
Photos // Mujeres de Barro at AYAM + BEAUTIFUL NOMAD